At MTS, we believe in information sharing, and that each officer and department should seek the highest quality training available.

Below are several links provided for you to support that ethic. Just click on the web address.

Thank you for visiting MTS, and we hope to hear from you soon!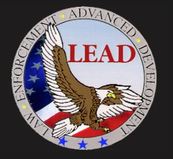 For the absolute finest in SWAT training.
Owned and operated by the senior LAPD SWAT Element Leader

(click on below link to access Lead Consultants website)

http://www.leadconsultants.org
---
______________________________________________________________________________________________


For the most cutting edge training in K-9 tactics, perimeter containment, and search techniques. Owned and operated by the Chief Trainer of the Los Angeles Police Departments K-9 Platoon, Metropolitan Division. ( Click on link to access Tactical K-9's Web Site)
http://www.tacticalk-9.com
---
______________________________________________________________________________________________

For the best custom molded shooting earplugs and Tactical Gear for Law Enforcement. Owned and operated by LAPD Metro Senior Element Member Mark Aguilar.
(click on link to access website)
http://www.fbgear.com
---
______________________________________________________________________________________________


For the absolute finest in Firearms Training. Owned and operated by Scott Reitz, former LAPD SWAT Element member and Metro Division firearms instructor.
(click on link to access website)
www.internationaltactical.com
---
______________________________________________________________________________________________


---
______________________________________________________________________________________________


---
______________________________________________________________________________________________


---
______________________________________________________________________________________________


---